WAA About Us
Whitehorse Arts Association
Inc. A49432
Formerly known as Mitcham Arts Association, and established in 1963, Whitehorse Arts Association is a non-profit organisation set up to promote understanding and enjoyment of the fine arts and to encourage participation in such activities. Mainly drawing its members and students from the area of Whitehorse, its membership and classes are open to any who are interested in participating in the activities of the association.

The name was changed in February 2002, following a majority vote of members at the AGM in 2001, to better reflect the wide range of locations from which members came.
The WAA Newsletter for October 2016 included a history of our association since its beginnings in 1963. Just click on the thumbnail image to find out more about us in words and pictures.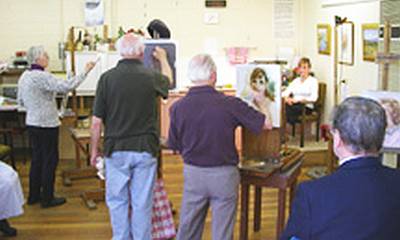 We offer our Members a wide range of classes in the fine arts and pottery, with expert tutors, at reasonable fees.

We additionally offer a wide range of benefits including low cost workshops, paint-outs, competitions and exhibitions, a resource library and more. See the Membership Page for full details - just click the link at the top of the page.

Please note, during the Corona Virus COVID-19 crisis all face to face club activities have been suspended.

Our Constitution
WAA Constitution, PDF format (17 pages, 546 KB)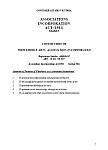 Copyright © 2020 Whitehorse Arts Association
All rights reserved.