Susan Gustafson
I grew up in Melbourne and started painting when I lived in Mallacoota, when I was about 19. I was always interested in creative hobbies, like embroidery, macrame, drawing, painting, sewing. I started entering painting exhibitions in my early 20's, in and around Victoria. I sold a few of my paintings and I have continued to do this throughout my painting career. My painting practice sometimes slowed down depending on where I was in my life. Other priorities would take over, but I always came back to my painting.
I moved to London, UK when I was 27 and during this time I met and married my husband. We had 2 children and so began another chapter.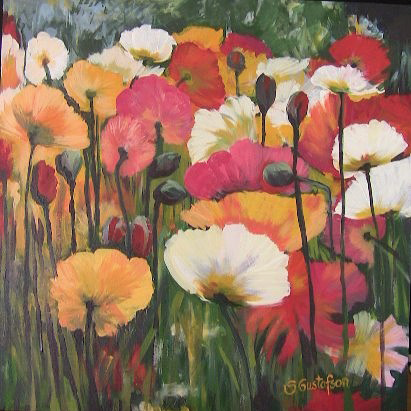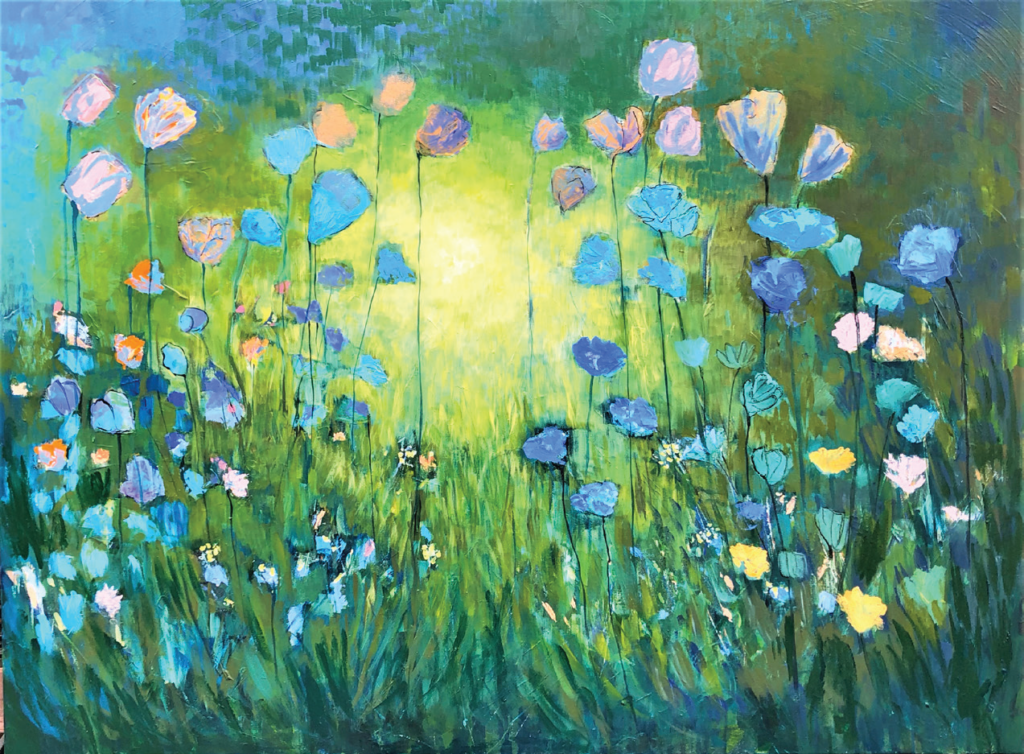 I continued painting when the children were small and went to an art studio once a week. I was working towards a solo exhibition, to be held in Covent Garden, November 1988, titled, Australian Birds. This was sponsored by the Australian Art Foundation.A few years later I was interested in Textile Design, so undertook a Certificate of Decorative Art – London, UK – 1990-1992 at the Camberwell College of Art and Design. On completion of this, I was accepted into the Chelsea College of Textile Design, London, UK, 1993, upon Portfolio presentation and application.
After living in the UK for 8 years we decided to move to Australia. We settled in Sydney and were there for 8 years. During this time, as the children were going to school, I continued my art practice. I joined another art studio which I attended once a week, after dropping the kids off at school. I continued to enter art exhibitions, and it was during my time in Sydney that I had about 2 years of consistent selling of my artworks, as well as winning several awards. I even won 3rd prize at the 2001 Sydney Royal Arts and Crafts Show.
I would not consider myself to be a traditional painter. I've always had a strong sense of colour and many of my paintings are colourful and bright. I would consider my style to be contemporary. I mainly paint in Acrylics, but occasionally will use mixed media.
I'm also a member (8 years) and Vice President, of the Contemporary Art Society of Victoria. We have exhibitions all throughout the year. I have met other like-minded artists during this time, just as I've met many through the Whitehorse Arts Association. Being a part of these wonderful art groups helps us all to enjoy our love of all things 'arty' with other people.