WAA News & Coming Events 2022
Newsflash
Become a member of Whitehorse Arts Association after 1 September and before the end of 2022 to save – your new membership will be valid until the end of 2023. That's up to 4 months free membership and at just $40 for a single membership that is great value. Visit the Membership page for full details of the benefits of membership. There is a membership application form you can download. Hope to have you join us soon.

Hi Everyone,
We have a lot of exciting events coming up so put these in your diaries to avoid missing out.
Box Hill/Whitehorse combined Art Show
Our combined Art Show with Box Hill Art Group is again at the Box Hill Lower Ground Town Hall on the weekend Friday 30th September to Sunday 2nd October. See our Events page for hours.
Entries close soon on Sunday 18th September so keep painting. There are prizes and awards to be won and there will be paintings you can buy at this venue.
The official opening and awards presentations will be on Friday 30 September from 8 pm.
Whitehorse Festivals in October
WAA will be taking part in the Seniors Festival and the Spring Festival. See the Events page for details, WAA members see page 5 of your October Newsletter for details on preparing and delivery of your your paintings for sale at these events.
Demonstration by Rob Candy
"WOW" is how I would describe Rob's watercolour paintings.
Rob is a great teacher and has plenty of information to share. Read Colin Browne's report with photos from the afternoon on your October Newsletter.
Artist of the Month
Congratulations to our Artist of the Month for September Jacqueline Zimmerman.
Jacqueline Zimmerman (committee member) writes a lovely biography about her life and her art. Well done, Jacquie. See her feature in your October Newsletter.
Lots happening so see you all soon, Cheers, Fiona McVilly Cox, President, Whitehorse Art Association
Artists of the Month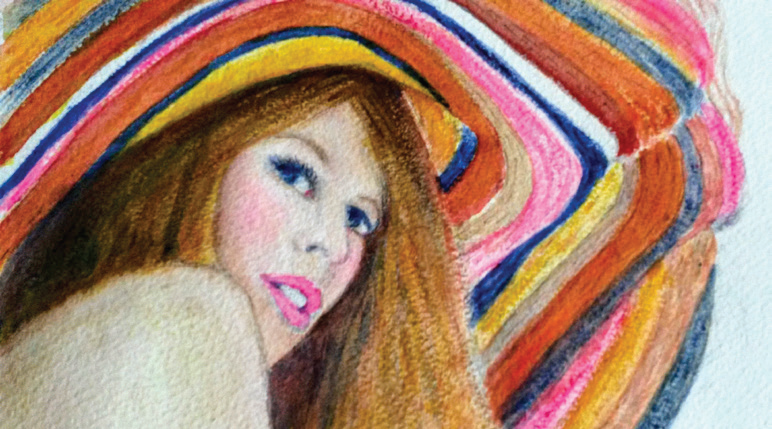 Our Artist of the Month for April 2022 is Christine Hawkins.
Christine has been a major part of WAA for many years. She's been a committee member, enthusiastic helper for many years volunteering and enjoying her time at WAA. We are very pleased to have her as Artist of the Month. Well done Christine we think you are amazing. See some of her wonderful paintings here on the web-site.
https://whitehorsearts.info/staging/index.php/christine-hawkins/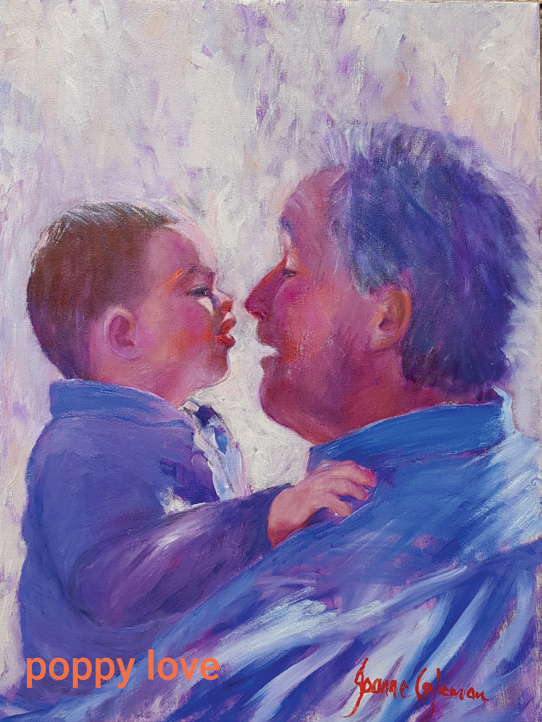 Joanne Coleman is the March 2022 Artist of the Month.
Joanne attends our Portrait workshops on Wednesday mornings. This talented lady is extremely good at capturing facial expressions. Well done Joanne, we love your work. Check out her wonderful paintings inside the March Newsletter and here on the website:
https://whitehorsearts.info/staging/index.php/joanne-coleman/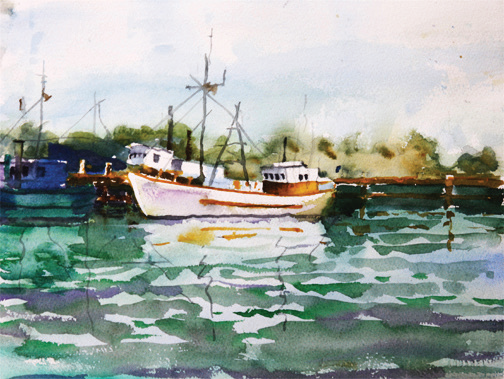 Artist of the month for 2022 in February is long standing WAA member Colin Browne.
Congratulations Colin on your wonderful watercolours of people and landscapes. And thank you for your valuable contributions to WAA in various Committee and other roles over many years. Very well done! See the feature article in the February Newsletter, and here on the web-site:
https://whitehorsearts.info/staging/index.php/colin-browne/