Fiona McVilly-Cox
When I was little, my mother encouraged my older sister, brother and I to draw. We created little masterpieces using bits of cellophane, texta's, pencils and cut out pictures from magazines. Glue, sticky fingers and paint are a great incentive.
As my parents ran a news agency at the time, my mother had a cardboard box full of extra off cuts for us to play with. We were very lucky to have her encourage our creative abilities.
My Sister went on to be a theatre set designer and my brother began as a sign writer but now is a very talented Cartoonist.
Me, I have a love of people, places, nature and capturing smiles. At the age of forty I decided to go back to university and study. I needed to do something that I had a passion for. We tend to put aside what we want at this age to concentrate on other parts of our lives. This was my time. I was accepted into Monash University fine arts. The best 3 years of my life but also the most difficult and challenging. I chose Monash University because I had a dream for years to study in Italy. My dream came true! Across the Faculty of Art twenty four of us were chosen to Study in Italy for two months.
Italy – Our home base was Prato. Prato is a town in Tuscany surrounded by a brick wall.
Our University was a 3 story ancient stone Villa. Each of us was given a small space to study. Every time there was a storm the old electric wiring would shut down. We would open the shutters to watch the rain come down which would then turn the cobbled streets into small rivers. As the town and University closed down for three to four hours in the afternoons, we would use the time to study. Fairly difficult I may add when you are living with 4 other women. Nights out in Prato became a regular occurrence.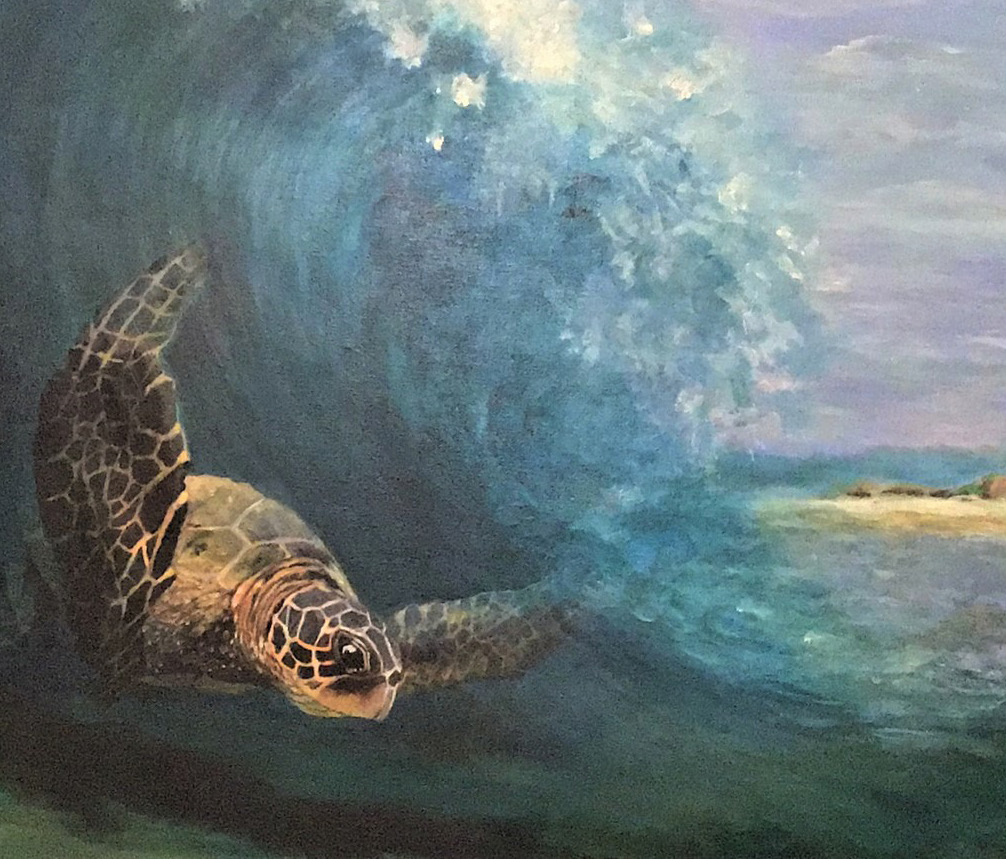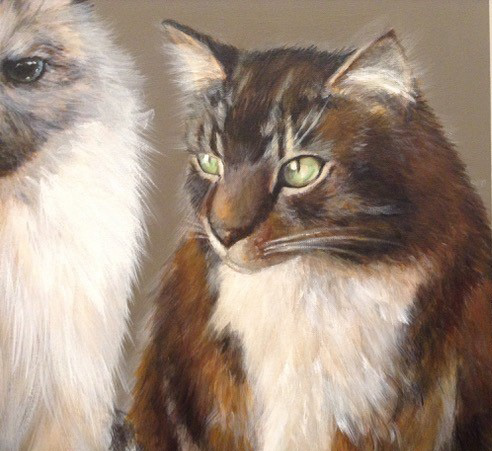 20 minutes or so by train from Prato is Florence. Florence I fell in love with. Some younger students got a bit freaked out by the so called Gypsies who would follow them on the train begging for money. On weekends when the younger students would travel, I would take myself back to Florence just to discover the city some more.
One of our art exercises was to find inspiration from our visits to The Galleria dell' Accademia, The Uffizi gallery or our private invitation one evening to the Palazzo Vecchio, and use this in our art.. I discovered that there are all different kinds of halo's. The shapes and sizes changed over periods and from one Provence to another. I discovered my love of painting with gold after this. I drew some of my fellow students and crowned them with gold to give them a laugh.
Luckily for us a surprise trip to Venice was organised where we attended the 52nd International Art Exhibition (la Biennale di Venezia). The Exhibition was entitled "think with the senses, feel with the mind".
We stayed on the mainland in small caravans for 3 nights and took day trips across to the island. Yes, I fell in love with Venice too. Seeing modern art around every corner, in small old office buildings that were transformed into an art space, to the large areas with pavilions made especially for this event. It was a cross between old and new.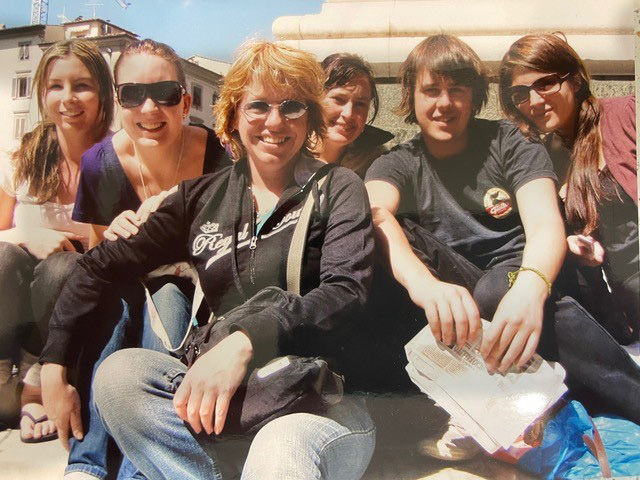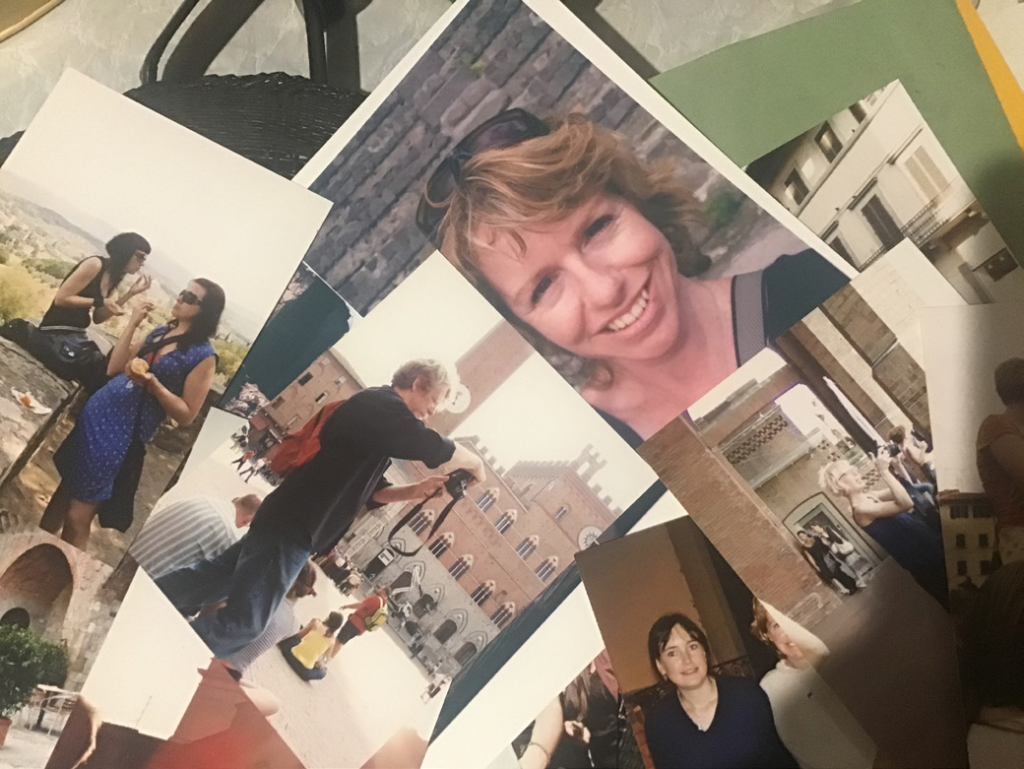 I graduated with a degree in Fine Art from Monash University. At Monash my mind discovered more than just using paint. We were taught about installations, theatre performances, using any materials that you could get your hands on to create something that portrayed feeling or messages.
It was a totally different experience from what I expected, but I would do it all again.
After graduating I went back to work and just kept drawing and painting on the side, but I missed classes and learning something new so much.
Next step was researching someone to teach me how to do pastel painting. Something that I had never learnt before.
Lo and behold I found Lorraine Wigraft during an online search. I was so impressed by her talent! The best part was that Silver Grove just around the corner from me.
I fell in love with the people there, Lorraine's cheeky laughter, and the camaraderie in classes. I am still learning every day new techniques from my teachers and fellow artists.
And so, I never left! I'm still here. And I love it!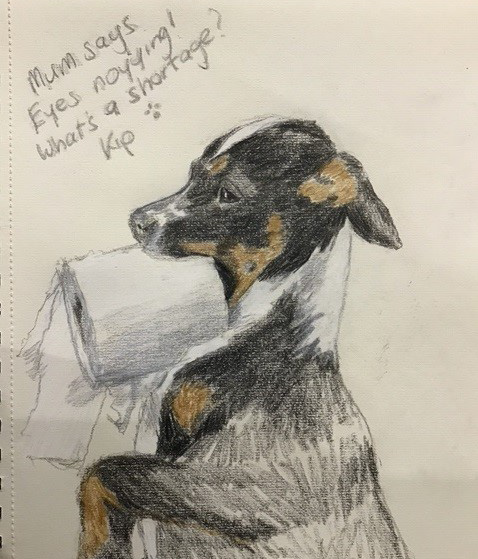 After 10 years at WAA I decided that I wanted to do more for this group of people who selflessly volunteer their time for others who like me, have a passion to paint.
So, I decided to join the committee. One evening I just turned up much to their surprise (Colin Foster knew). I had never been on a Committee before so I had a lot to learn about roles and regulations, social events, getting more people involved. Letting the wider Community know about WAA became a personal project. With Karina Grift at the helm we formed a Social Media Committee. It's been a huge success for WAA.
Being with WAA, being part of this Community and Committee is just so satisfying.
My tip is that if you wish to join and become a part of a great group just come and ask like I did.
Oh yeah and I'm now President! I forgot the part that makes me grin daily.
Over the years of being in Lorraine and Alan's classes we encourage each other to exhibit and enter shows. Originally, I was nervous for the first time when I entered the combined Whitehorse/ box Hill art show. But I came home with second prize works on paper and a one-hundred-dollar voucher from Creative Framing.
This year I have exhibited 3 paintings in Camberwell Art Show and sold all three. This really makes you feel exhilarated, thrilled and validated as an artist!
People want what I create.
I am still learning. It's wonderful to have the ability to paint and create.
Painting gives me a sense of enjoyment.
My brother tells me that I've found my place. He's so correct but also my journey as an artist will be ongoing for sure.
Fiona