Barbara Nowak
My journey with art started very suddenly in 2012. It was something I had never considered & certainly don't remember ever being involved in art at school. Maybe, that is old age creeping in, or just simply that my efforts weren't up to remembering!!!!
I was out to dinner with a group of artists, including Alan & Jean Close and I was dared to 'give it a go'. I can remember Alan doing a caricature of me on a paper napkin at the other end of the table and when he dropped it in front of me he said 'I can teach anyone' (there might have been a beer or two involved) …….but he did prove himself correct.
I initially wanted to join Alan at an abstract class at Monash he was tutoring, but as this was no longer running, I joined him at Artstream at Glen Park Community Centre instead. Probably a better move as I have since learnt that I enjoy detailed work.
Each term I follow the exercise proposed by Alan, no matter what medium, as I came into art with no experience or knowledge whatsoever.
I am a very active sportsperson and love the outdoors, but I find art very therapeutic when I do sit down to do some painting. I highly recommend others give this a go no matter what level. We have some amazing classes at WAA that encourage, confidence building and cater to the extreme beginner.
I need to thank Alan Close for his patience and expert tuition and giving that LITTLE push to get me involved with the publicity WAA and to Fiona McVilly Cox, who then twisted my arm behind my back to get me to agree to go on Committee. I wasn't sure about either initially, but am enjoying my involvement and the three of us on publicity and marketing have become firm friends with lots of laughs together.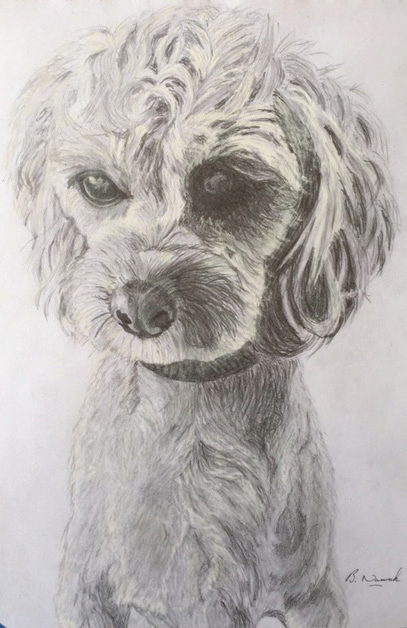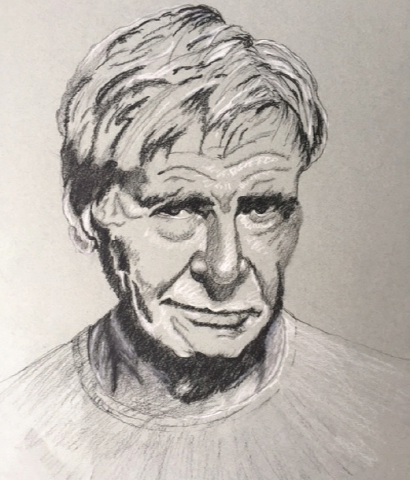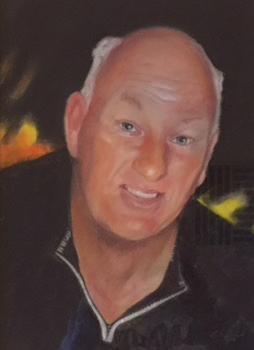 Freddy Mercury – Acrylic (right)
Loved the colours & the iconic
stance with the hand in the air.
Had to give it a go.
Harrison Ford – CHARCOAL (left)
The scraggy features provided a
challenge, so had to give this a shot.